Uncover the true Lesvos with Lesvos Car Hire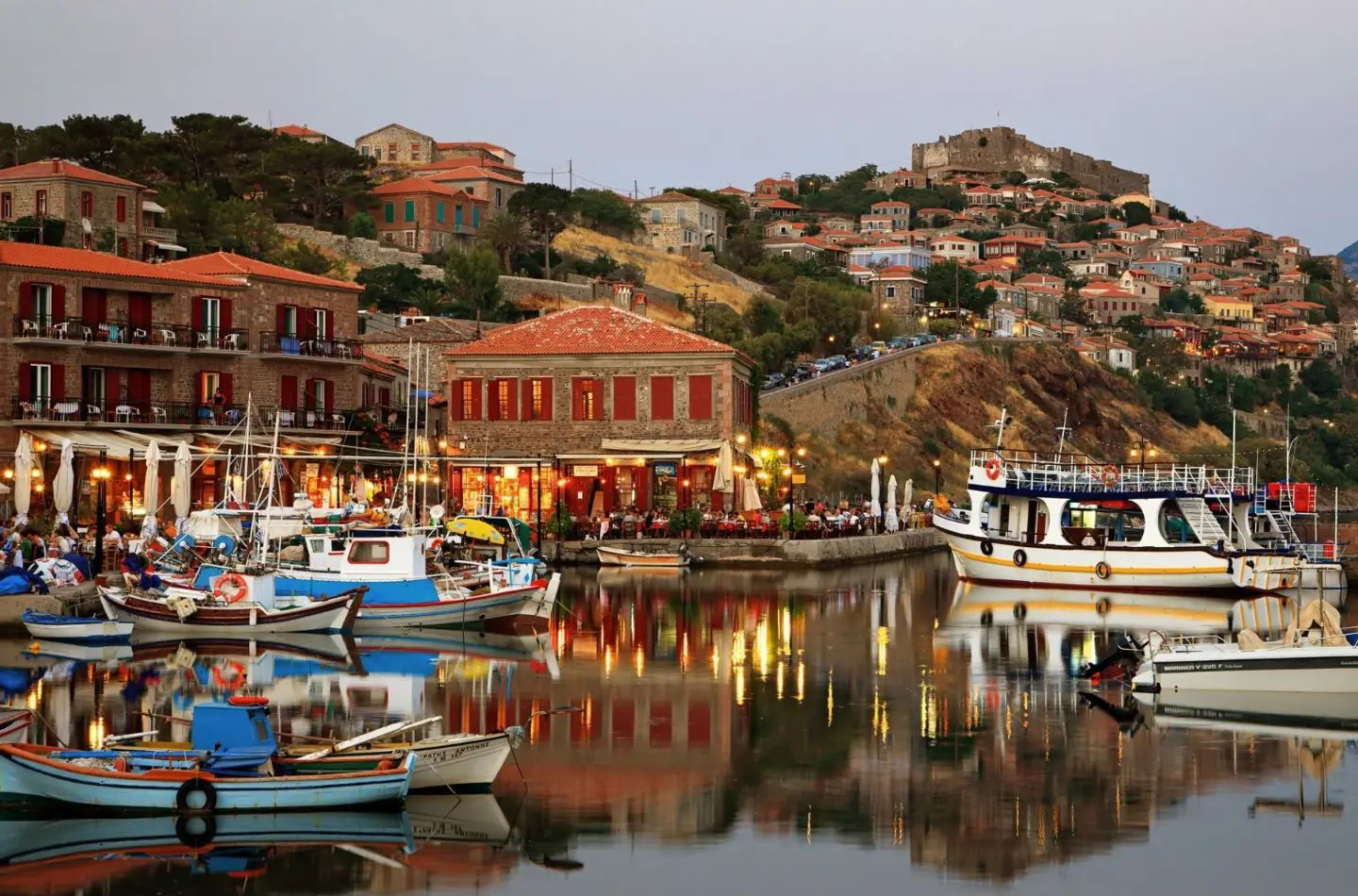 Lesbos -Λεσβος -Lesvos (pronounced Lezvos) it doesn't matter how you say its name, Lesbos is the best kept secret in the north-eastern Aegean with a coastline that stretches some 320 kilometres and a population of only around 95,000 residents.
Lesvos: One of the largest Greek Islands third to Crete & Evia. The Mytilene strait separates Lesbos and Turkey which was once joined in prehistoric times. The mountains of Lepetymnos (968m) and Olympus (967m) stand tall against the lush green scenery of pine forest. With approximately 13 million olive trees, Lesvos is one of the biggest exporters of olive oil in the Aegean.
Mytilene: The capital was founded in the 11th century BC. Conquered by many and ruled over the years by amongst others: the Byzantines, the Genoese and the Ottomans; it wasn't until very recently in 1912 that Lesvos was liberated and became, once again, part of the kingdom of Greece.
UNESCO: The petrified forest of Lesvos and the volcanic caldera of Santorini have been included in the first list of 100 World Geological Heritage Sites
Gera: Hot thermal springs with the most beautiful view over the gulf; unwind in the natural therapeutic waters.
Agiassos: The oldest village on the island is Agiassos with its traditional lifestyle of caféneons, the Theophelos museum and the home of Mount Olympus.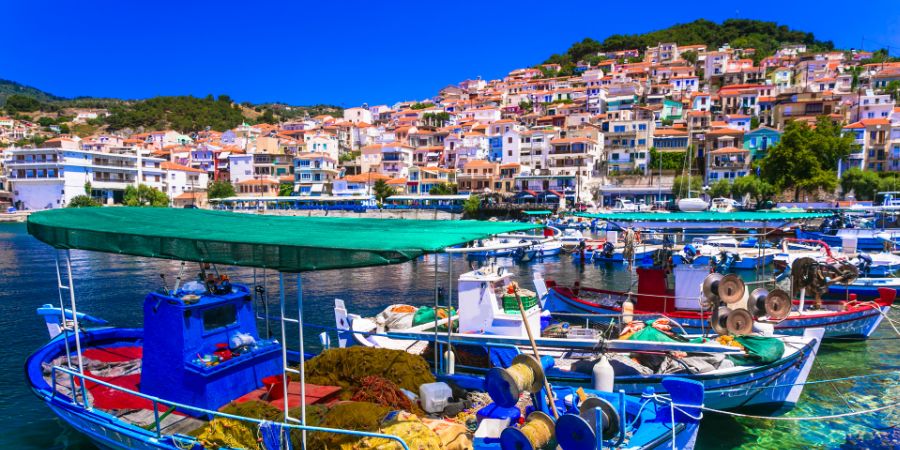 Plomari: Famous for Ouzo. The method for making this traditional Greek drink was created here eons ago. Made only from the mountain water of Olympus to a secret recipe, traditionally enjoyed with fresh seafood and fish meze.
Kalloni: One of the largest towns located in the centre of this magnificent island and is the home of our residential pink flamingos, a must for bird watching enthusiasts and photographers.
Molivos: situated some 70 kilometres north of the capital you will find the famous ancient castle perched high above a labyrinth of narrow streets and the charismatic marina below.
Petra: with its delightful, cobbled streets, old stone houses and 18th century church that sits at the mount of the monolith that gives Petra its name. The port of Petra is the latest way to arrive by sea from Turkey.
Anaxos: Is a modern holiday resort enjoyed by everyone. Anaxos is a superb place to relax, chill out at the beach, sip a cocktail as the sunsets and eat from traditional family owned tavernas.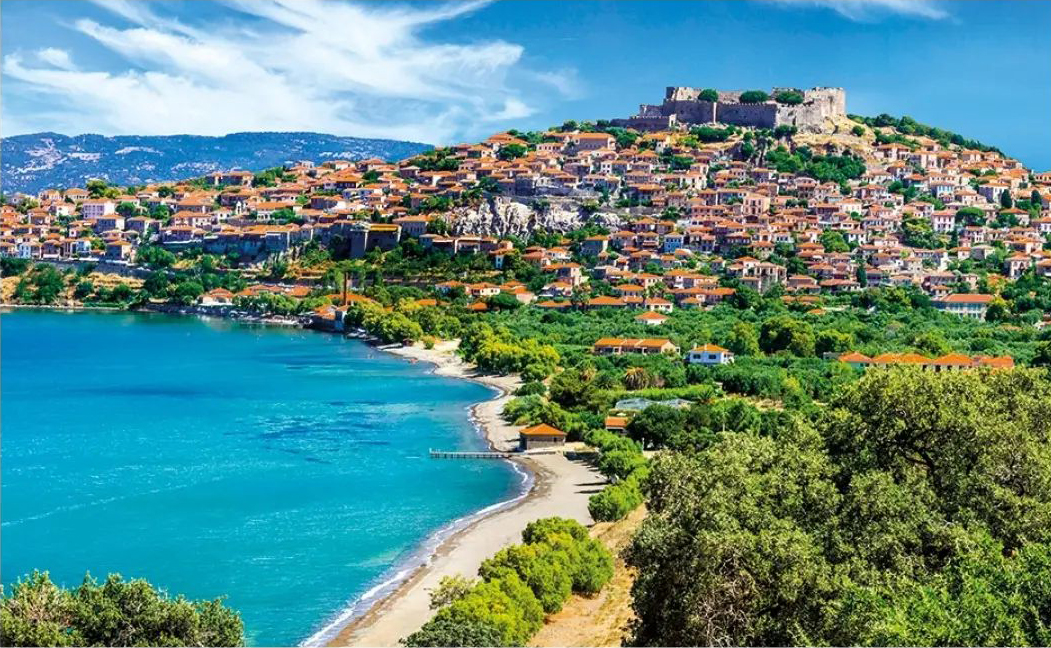 Sigri: As you venture west, visit old fishing villages and ruins of the distant past. The site of the world's 2nd largest Petrified Forest and a natural history museum.
Eressos: The crystal-clear waters of Eressos are a must for bohemian relaxation; the sunsets are always stunning in the birthplace of Sappho.
Lesvos is steeped in history and traditional Greek culture; every village has its own story, so take the time to discover the beauty of Lesvos.